Posts Tagged 'Review Holiday Inn Cardinal Stadium'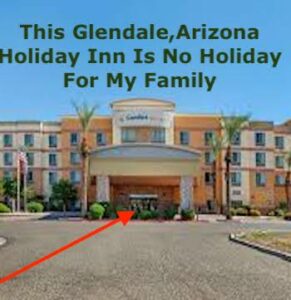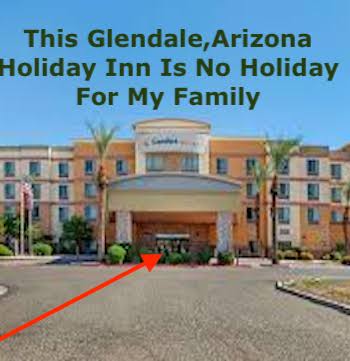 Glendale Holiday Inn employee Ms. Kristine Demlung poises as the Holiday Inn manager demands I vacate the room or she will call the police. Ms. Kristine Demlong proceeds in an extremely loud tone to inform me that I am trespassing.
Another Holiday Inn employee stands next to Ms. Kristine Demlong with his arms crossed against his body, and he stares angrily at me. The man looks like an angry bouncer at a nightclub.
Read More