Sarah Posell Of Tustin Mazda Helps To Ensure My Mazda CX-9 Takata Airbags Are Replaced
Sarah Posell Of Tustin Mazda
Helps To Ensure My Mazda CX-9 Takata Airbags Are Replaced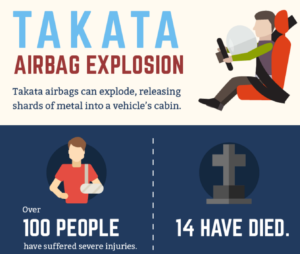 Takata Airbag Notice
I receive a notice that my Mazda CX-9 is on the Takata airbag recall list. 
Several times a week I carpool children so I need my car fix promptly.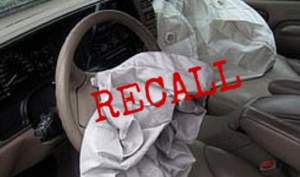 My Experience At Orange County's, Tustin, Mazda Dealership
After several phone calls, I make an appointment to drop my Mazda off at Tustin Mazda.
The Tustin Mazda Dealership service manager, Sarah Posell is professional, fabulous and kind hearted when the replacement airbags on my Mazda creates additional problems to my vehicle.
The problems after the new airbag are installed into my car range from:
Radio electrical problems
Large squeaky noises near my tires
Check engine light flashing on and off
The issues with my vehicle continue.
My frustration levels rise because I feel the installation of the new air bags is causing a gambit of electrical issues.
Until the two new airbags are installed into my car it never gave me problems.
I use to love the reliability of my Mazda CX-9.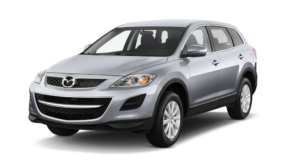 My Review Of Sarah Posell
I have health problems and the yo-yo of new car ailments upsets me and traveling back and forth to trade out cars is hard for me.
I recall the time Sarah Posell generously picked up my car from my home to fix remaining car problems.
Service Manager, Sarah Posell knew I was experiencing health issues and my neck was in a soft brace, so she made my world easier by picking up my car- thank you, Sarah!
Tustin's service department does correct some of the problems my car new airbags seem to cause.
Unfortunately, my car's check engine light begins to flash on my dashboard. I contact Sarah who promptly addresses my concerns.
Sarah's approach works well for me at first because after four days the check engine light flashes off. But, a few days later the check engine light is back on.
Two days later the light goes off and then one day later the check engine light is on again. The cycle of the check engine light consistently repeats the cycle.
When I phone Mazda of Tustin to speak to Sarah Posell, I learn that she is no longer an employee at Tustin, Mazda.
Sarah whatever company gains your skills their customers will be fortunate to have your knowledge and follow through skills.
My experience with Tustin Mazda continues, and I am not impressed.
Update On My Mazda CX-9 Takata Airbags Repairs
In the last past eight months, my car has spent months at the Tustin Mazda dealership only to leave the dealership with more problems.
Our family Mazda is again sitting back at the dealership for another diagnosis of why the check engine light is going on.
I would like to note that I paid the Mazda dealership almost $300.00 to repair the check engine light last week. Only to have the check engine light flash on two days later.
My new car service repair representative was out of the office, so my numerous concerns about my check engine light were left unanswered in a general service repair voicemail.
On my fourth attempt to call the Tustin Service Department, I was able to reach a service person instead of the general voicemail.
When I left my car at the Tustin Mazda service department yesterday, the service repair representative made a request that I authorize another two hundred dollar fee.
I am upset with the request for additional funds. I feel Mazda service department has not correctly repaired my car and the installation of the airbags has triggered a broad array of issues.
I reflect on the service I received from Sarah, and I applaud her customer service.
I was frustrated by my Mazda CX-9 electrical issues after the new airbags installation. However, I feel Sarah provided me with an open channel of communication and a solution set in motion.
It is positive, knowledgeable people that make companies thrive.
Sarah Posell's attitude and can-do spirit will benefit any business.
For now, I wait and hope Tustin Mazda can correctly fix my Mazda CX-9.
I need a safe car.
I hope this ProductReviewer.Me post about "Sarah Posell Of Tustin Mazda Helps To Ensure My Mazda CX-9 Takata Airbags Are Replaced" has been helpful. 
Please, Like, ProductReviewer.Me on Facebook.