Ladera Ranch UPS Store Experience, Review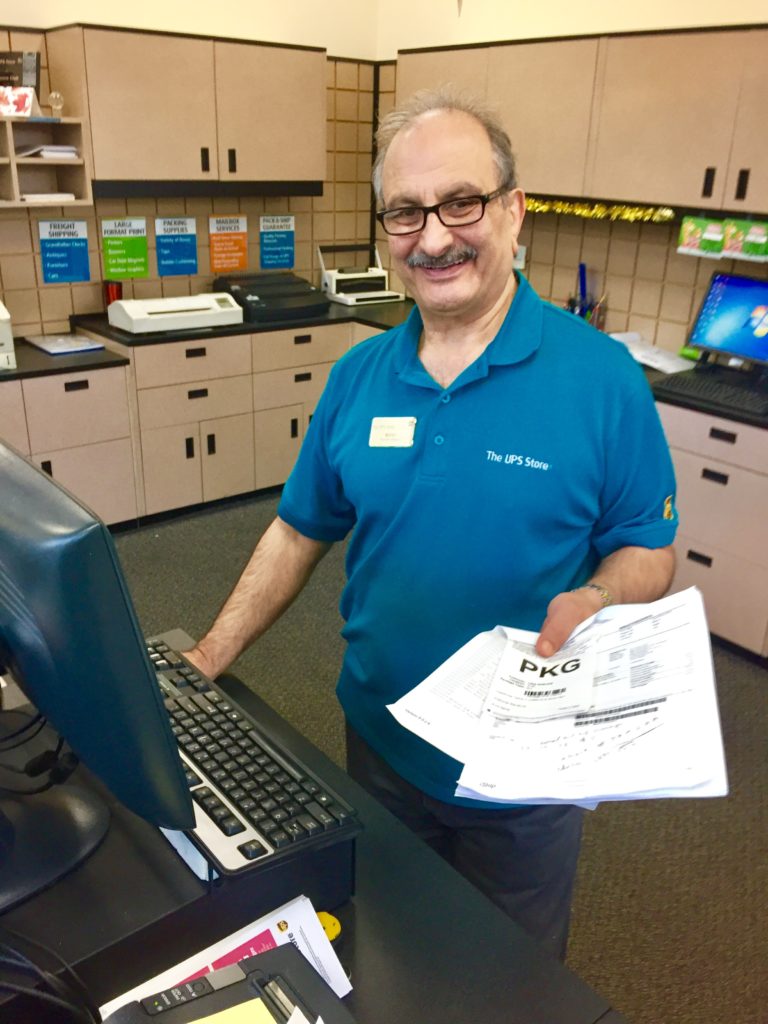 Ladera Ranch UPS Store Experience, Review
Dial the UPS 800 number.
What?! That is not going to work for me.
The owner Moan goes on to tell me how he is a UPS Franchise owner of the Ladera Ranch UPS Store and not the corporate UPS.
I realize that I promptly reply.
I go on to convey that I spent several hundred dollars to ship artwork from his UPS store to my mother in law who resides near Boston.

I then question the phone call I received from one of his employees to pick up the oversized box I sent to my mother-in-law over a month ago.
As my story of the parcel jumps off my lips, I show Moan a copy of the package's tracking record my husband sent over to me earlier in the day.
From the fire in my eyes, the frustration in my voice the UPS franchise owner decides to deal with me. Moan realizes I am not going quietly.
I tell Moan the package should be sent to my mother-in-law again without paying any additional fees.
Moan, tells me, you are going to have to pay again.
I question, why should I pay for my package to be sent again?
I repeat my story to Moan, and I remind the UPS franchise owner that the box to my mother-in-law was shipped from his store. I paid a premium for his store to pack and ship my package.
As my story to Moan is rinse, repeat, repeat, I sense his quick change of heart.
In his busy store, he immediately understands that it has been over 30 days and my package to my mother-in-law has bounced in circles.
When my mother-in-law phoned UPS about her missing parcel, the UPS representative told her she would need to pick up the package from their regional holding office, and she would need to pay an additional transport fee.
The regional UPS holding office was twenty-two miles from her home.
My mother-in-law is in her 80's and driving the winter roads to pick up a large package was not an option. Even if she was able to find a ride to the UPS pick up regional office, how was she or one of her friends going to lift the package in and out of their car?
Moan dials the UPS 800 number, he waits, and the story telling begins.
Moan shares my parcel story with the UPS customer service representative. However, his conversation brings clarity to the terms and conditions that UPS has promised my parcel.
Almost a week earlier UPS gave Moan notice that my package did not arrive its destination. In other words, my package was lost.
It turns out my package was adrift in the UPS tracking system. The oversize large poster size box I shipped over a month ago to the East Coast was bounced, knocked around city to city and lands at the beginning of the journey, the West Coast. The large oversize parcel box has been returned to sender via UPS.
Back at the UPS store minutes continuously tick, tick, tick before Moan hangs up the phone from UPS customer service and tells me that my package has been given credit.
I repeat, credit?
Yes, UPS is emailing me a confirmation of the credit, Moan explains.
So, the check is in the mail? I chime.
Moan smiles and then he lets out a small chuckle.
He lets me know he will call me when the details are resolved.
I leave the Ladera Ranch UPS Store only to return a few hours later.
Several hours later Moan works out the details, repackages my large parcel and tells me he just needs my signature to resend the package.
I sign away.
Moan, asks me if he has kept me happy as his customer?
Yes, Moan, I appreciate you offer support for the service you represent.
Thank you, Moan.