Orange County Paint Night Comparison and Review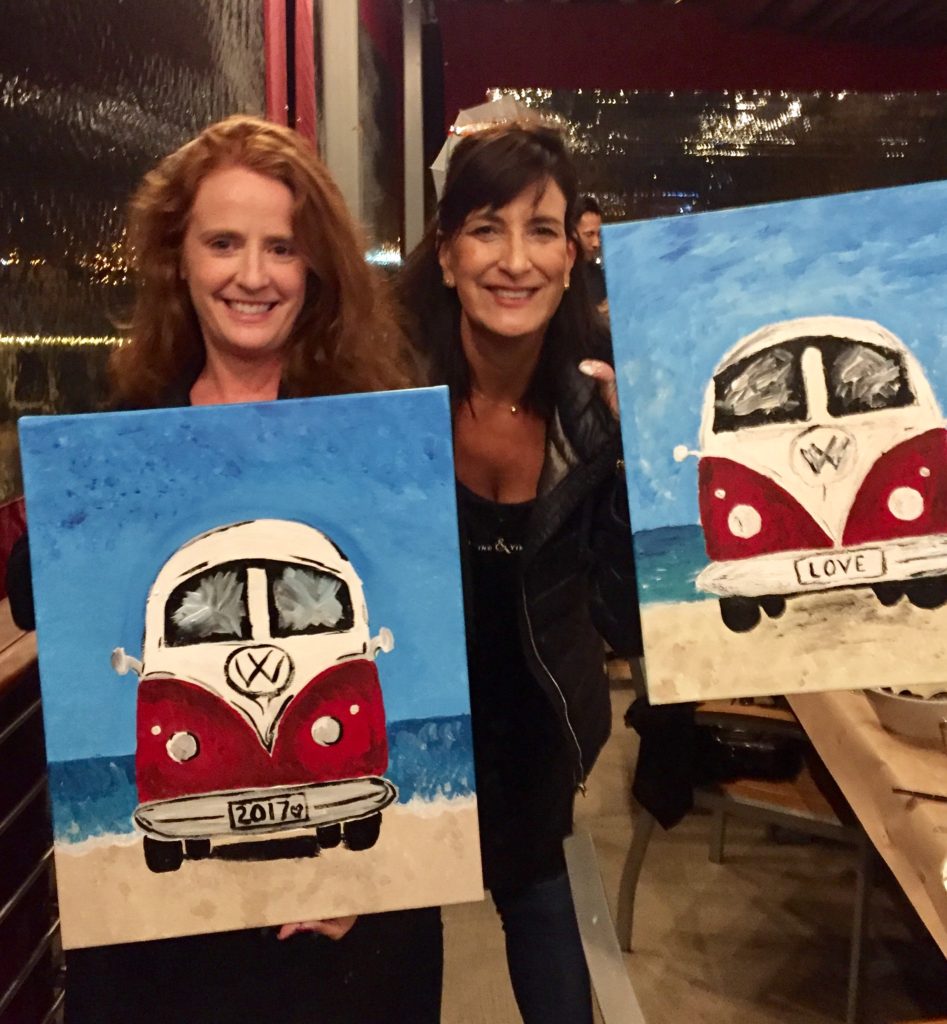 Orange County Paint Night Comparison and Review
My painting talent is limited, but I enjoy the relaxation spreading paint to a canvas.
I have been to a variety of paint nights hosted by different artists.
My experiences with paint nights aline with Goldie Locks and the Three Bears story with some extra beds.
The first paint night I went to was a lot of fun, but the venue was a small space.
On my second paint night, it was just o.k. The painting was not too exciting, the energy level was low, and the vibe was just o.k.
I laugh when I think about my third paint night. The venue was hot, like a steam room, the straight lace instructor acted like he was Picasso and we were are students. If you are looking for a serious instructor for paint night that does not like you to color outside the lines then I feel Tony Goodwin would be the paint night teacher for you.
My fourth paint night was a fundraiser. The paint night was held in a covered patio area of a restaurant. The patio area would have been alright if it was not storming outside. It was freezing, I was delighted that I brought my heavy winter coat.
Paint night the fifth time was a perfect fit. The venue was beautiful, the instructors were kind, generous and lots of fun. So, I have to give a shout out, to Paint Nite.
I would like to note that I purchased a majority of my Paint Night tickets through Groupon and Living Social. The discounts given on Groupon and Living Social allow you to enjoy Paint Night for about half the retail cost. 
I hope you have find Orange County Paint Night Comparison and Review helpful. 
Resources: