My Review Of The Dolly App, Number 19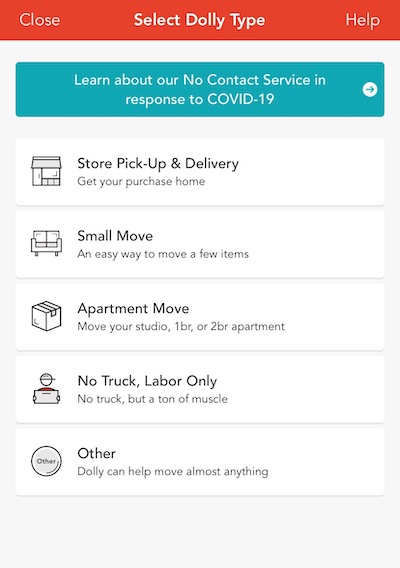 Wow, this is number 19 of the Farmhouse Category; My Review Of The Dolly App
The video below and this review of the Dolly App are from our terrible experience with Deon Holloway of Eco Alliance Inc. 
With disappointment, sadness, and anger, I update you on the progress of our farmhouse remodel.
I share how we used the Dolly App to find our movers. I have used Dolly App twice, and both times I have been pleased. 
Under iPhone moving app, Dolly is the highest-ranked.
How To Use The Dolly App:
Download the Dolly App to your smartphone and then:
STEP 01
Enter Your Details
Tell us when, where, and what you need help with, and get an upfront price.
 STEP 02
Get Scheduled with Helpers
Get connected to Helpers in minutes. You can message them in-app, and track your items as your Dolly happens.
STEP 03
Tip & Review In-App
After your Dolly is complete, you can tip and review your Helpers in-app.
You can also click here to download the Dolly App;
I find the Dolly App to be a valuable tool.
I wish there were an app that ranked government-backed energy programs.
As the government-backed bank-funded energy programs fail our family,
home remodel is at a stand-still.
Deon Holloway of Eco Alliance stole our funds.
I trusted Deon Holloway, mostly since Mr. John Munoz from PACE spoke exceptionally highly of Deon.
Wow! My husband and I feel like we were kicked in the gut by not only Deon Holloway, Mr. John Munoz but the entire government energy programs.
Our experience with PACE, BENJI, and Enerbank is trying at best.
---
Our farmhouse construction will continue but not soon.
A couple of weeks ago, my husband and I went to the San Bernardino police department to report Holloway's criminal actions.
We are taking action so Deon Holloway and his wife, Annette Holloway, do not defraud others.
My days are filled with time chasing our family's money, balancing health issues, and moving forward.
You can see a list of all our farmhouse remodels on this web link.