Salt Creek Beach Dana Point California Review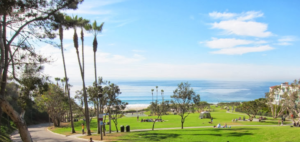 Salt Creek Beach Dana Point California Review
I love this beach.
Before you go down to the beach there is an enormous grassy park area that overlooks a white sandy stretch of the beach.
Here are the things I like about Salt Creek Beach:
Easy parking
Beautiful grassy area
Stunning ocean views
Snack shop
Restrooms
Showers
Lifeguards in the summerA $1.00 golf cart ride to go up the hill
What I wish was different:
One killer of a hill going to and from the beach
Easier access to other parts of the beach
I hope the Salt Creek Dana Point California Review has been useful.