Review of Orange County Mr. Menasse Menie Benoliel Space Aces dba OC Pavers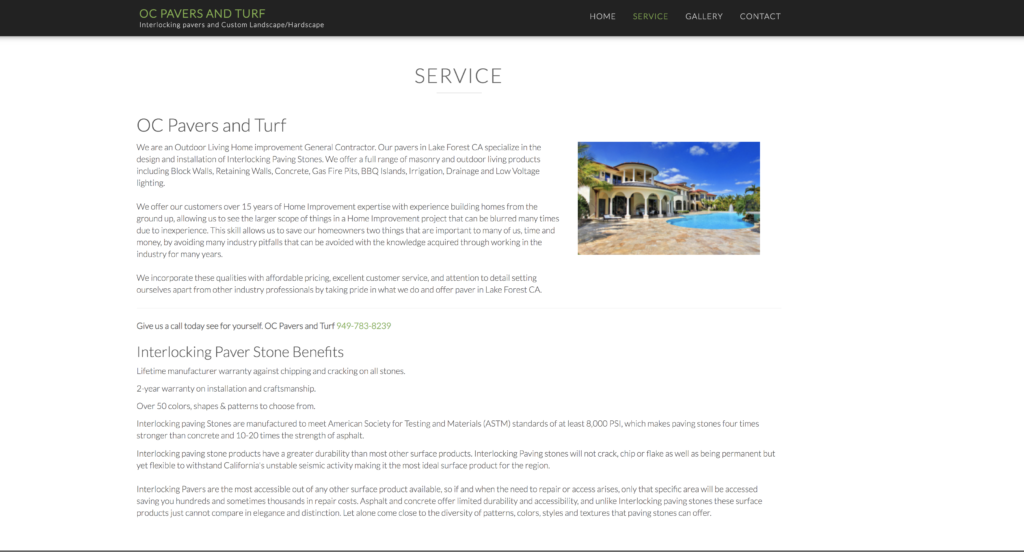 Review of Orange County Mr. Menasse Menie Benoliel Space Aces dba OC Pavers
Sadly, our journey to chase down our funds continues with a phone call to Mr. Menasse Menie Benoliel.
For ProductReviewer.me readers who have followed our journey to remodel our Redlands Farmhouse, you know we have been defrauded by Mr. Deon Holloway.
Mr. Holloway of Rancho Cucamonga states he owns Eco Alliance; he does not own Eco Alliance, and Holloway is not General Contractor.
After speaking to the California State Contractors License Board, I am aware that the RMO on the Eco Alliance license is Mr. Menasse Menie Benoliel.
The California State Contractors License Board representative tells me that the RMO is a Responsible Managing Officer.
Under California law is an individual who is a bona fide employee of the applicant for a contractor's license and is actively engaged in the classification of work for which that responsible managing employee is the qualifying person on behalf of the applicant. California Business & Professions Code ("Code") §7068(c).
I phoned Mr. Benoliel several months ago to explain the fraud committed by Eco Alliance via Deon Holloway. Unfortunately, Mr. Benoliel tells me he will call me back but Benoliel does not call me.
Below is Eco Alliance Contractor's License Personnel Detail:
Contractor's License Personnel Detail
Contractor License # 1059716
Contractor Name ECO ALLIANCE
Name MENASSE MENIE BENOLIEL
Today, when I dialed Mr. Benoliel phone number, he picked up the phone.
I questioned how he could do business with somebody who is not a General Contractor and has a criminal past.
Mr. Benoliel stated he did not know Mr. Holloway of Rancho Cucamonga had a criminal past. Still, he did not reply when I asked why Eco Alliance Inc is doing business without workers compensation insurance? I mentioned again that Eco Alliance bounced a sufficient check trying to return our funds.
I also rambled about the COVID Virus PPL loan that Eco Alliance, Inc has a $30,000 approval. Mr. Benoliel did not reply to this statement.
I asked Mr. Benoliel to return our funds. He explained that Deon Holloway told him that we asked him to leave our home remodel.
Oh, it is tragic that Mr. Deon Holloway is a habitual liar.  Again, I conveyed our home is worse than when Holloway began, Eco Alliance bounced checks to their employees and us. The employees conveyed to me that with no pay, no materials to install they have no choice but to leave our remodel.
With frustration in my voice, I asked Mr. Benoliel to come out Monday, June 21, 2021 and visit our property, where he is the RMO.
Mr. Benoliel sighed but did not reply to my request.
We ended the conversation with him, saying he would watch the Farmhouse Remodel videos and he would text me later today if he is going to meet me and my husband Monday at the property.
I hope Mr. Benoliel of Space Aces, also at OC Pavers and Turf, of Lake Forest, does the right thing.
You can find Space Aces of Lake Forest on the California State Contractors License Board; here is the web link.
I will keep you posted.
Again update; While I am upset and disappointed I need to point out, rather, SCREAM;  that Mr. Holloway removed the supporting headers of our home, lied to us about engineering approval a new 32 foot beam and installed a 32 foot beam that is holding up our home on two small pieces of wood,crazy!!??
Below a Licensed Contractor shows us his concerns;
We had to put in a support frame because the 32 foot beam installed by Holloway of Rancho Cucamonga is bowing.
Mr. Benoliel please come and see the Eco Alliance Inc of Rancho Cucamonga's work. You are the RMO for Eco Alliance LLC. 
I hope Benoliel takes accountability for his actions as RMO. Mr. Benoliel does have positive Google reviews on OC Pavers and Turf of Lake Forest.