Posts Tagged 'SWIFT California State License Board'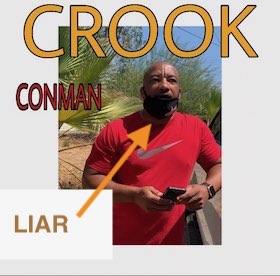 Deon Holloway of Rancho Cucamonga's behavior encompasses theft, robber, conman, grifter, and a liar.
The stealing of our funds by Deon Holloway, Eco Alliance of Rancho Cucamonga, Space Ace's dba OC Pavers, and Menasse Menie Benoliel echo in numerous emails to my Lisa@ProductReviewer.Me.
Sadly, three more people sent me an email this week alleging that Deon Holloway stole funds from them.
Read More