April 2017 Hot Deal With Macy's Discount Code Deals JCPenny Fabulous Deals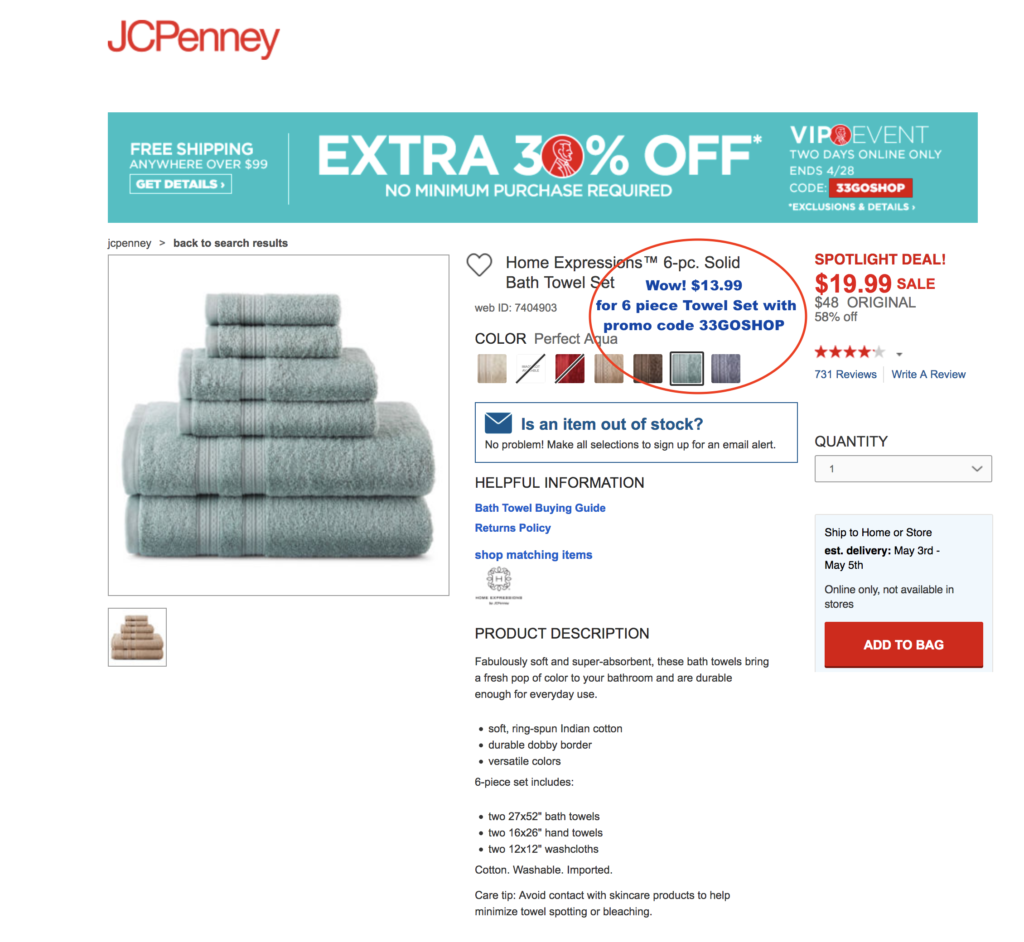 April 2017 Hot Deal With
Macy's Discount Code Deals JCPenny Fabulous Deals
I like to hunt for the best finds and share 🙂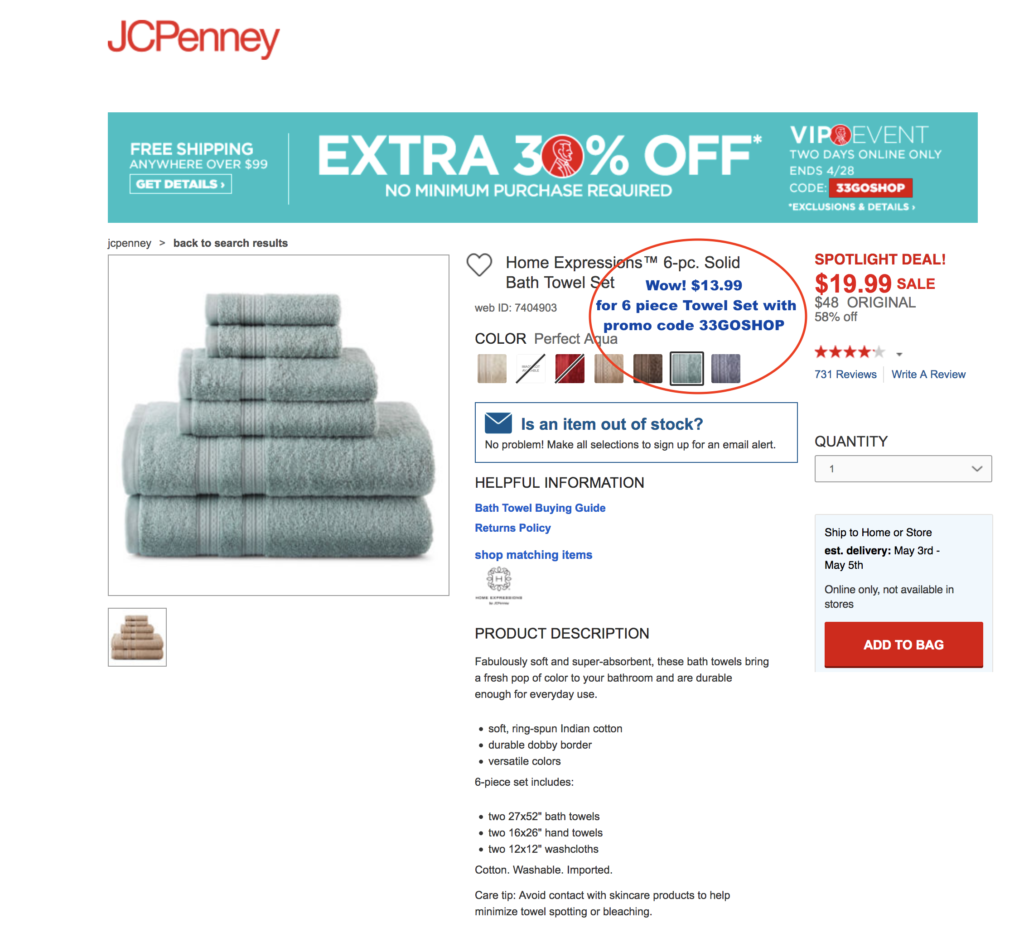 My financial resources are limited; I enjoy value, so I view my Internet shopping as a game.
Also, I find joy in deal clicking.
Fabulous Macy's & JCPenny Hot Deals 
Here are some fabulous finds from Macy's and JCPenny I found today.
Please note to find the best value you need to add the Macy's Promo Code or JCPenny Promo Code.
If you are interested in the items, I have shared just click on the photo, and you will go to the web link from Macy's or JCPenny.
The Discount and Promo Codes Are Included On Each Of The Four Deals Below:
Happy Shopping! 
Click on the Macy's photo below ↓ to order highly rated J.A. Henckels 42 piece Service for 8 only $42.60!
Click on the Macy's photo below ↓ to order Martha Stewart's Fabulous Sherpa Throw.
The Macy's promo code brings this wonderful blanket from $60.00 TO $26.98! That is a WOW Deal! 
Click on this JCPenny photo to purchase this 8 piece Queen size bedding for only $34.99! 
Other fabulous 8 piece bedding deals are also available on JCPenny. If you click on the photo below you will be taken to the Jenna Floral 8 piece bedding and other Fabulous Bedding Deals. ↓
Click the JCPenny photo below ↓ to take advantage of this Hot Deal! 
6 piece towel set only $13.99 with promo code. Who doesn't need some fresh towels? These towels also make terrific gifts. 
I hope you find this Product Reviewer.Me Macy's Department Store Hot Deals JCPenny Discounts Codes useful.
Happy Shopping! 
If you are in a shopping mode then you may find these web links helpful:
Best JeNu Ultrasonic Infuser, JeNu Beauty Product Promo Code 2017
How Sweet Almond Oil Benefits Your Hair, Skin, and Body
NOW Offers Me The Best Low-Cost Anti-Inflammatory Supplements