Review of Ultimate Window and Door of Rancho Cucamonga, California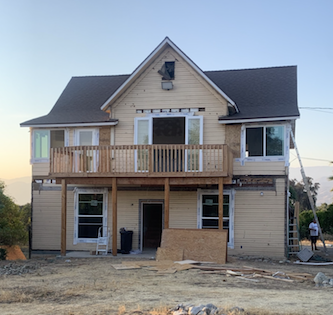 Review of Ultimate Window and Door of Rancho Cucamonga, California
This review for Ultimate Window and Door out of Rancho Cucamonga is long overdue.
My husband and I would like to thank Jay and his crew for the incredible work they did installing windows to our 1908 Redlands farmhouse.
Receiving bids for our windows was an overwhelming and daunting task for my husband and me.
After a horrible experience with a prior contractor, we felt nervous about hiring a window vendor. However, Jay eased our fears, and his references are outstanding.
I am posting a few photos of our new windows. Ultimate Window and Door installed twenty-two new windows for us and hung up a couple of used doors we had purchased.
Our remodel still needs a sufficient amount of work, but we are thrilled to have new windows.
Thank you, Jay.
Cheers to Ultimate Window and Door!
You can find other product and service reviews on ProductReviewer.Me home page.
Read about our experience with our Farmhouse Remodel on this web link.