OC Pavers and Turf Mr. Menasse Benoliel Destroys Our Hope and Home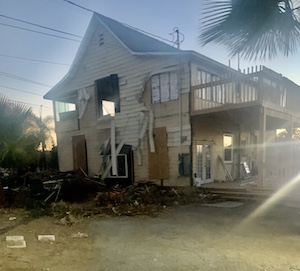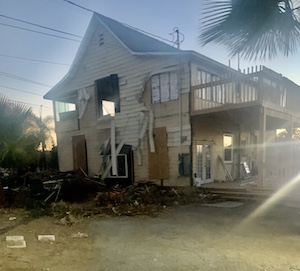 OC Pavers and Turf Mr. Menasse Benoliel Destroys Our Hope and Home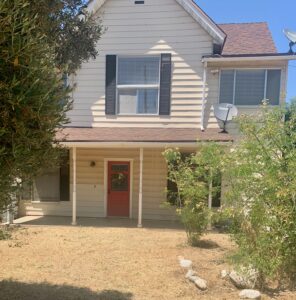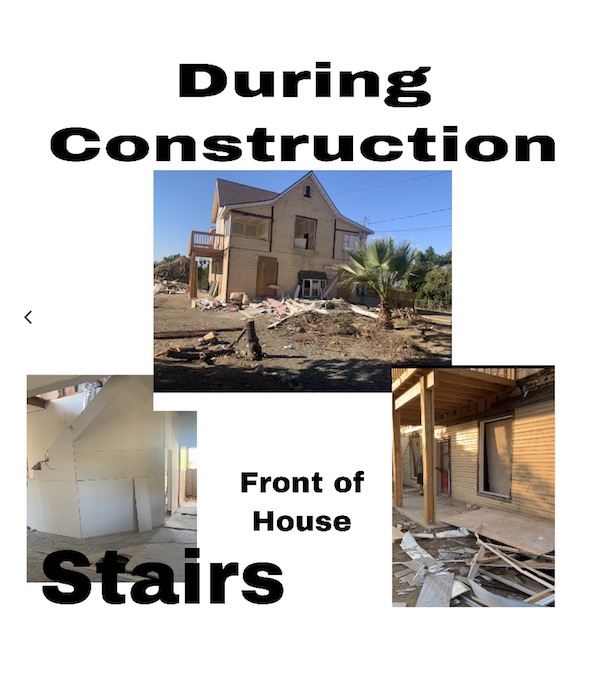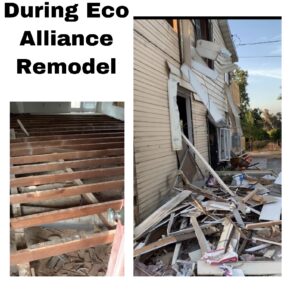 Our story continues with our Redlands Farmhouse forever home.
We share our story with embarrassment, but we hope that we can help other consumers.
We signed a contract with Eco Alliance, and our remodel began.
With the encouragement of Mr. Deon Holloway of Eco Alliance, my husband and I signed up for a sufficient amount of Energy Efficient loans.
An example of these loans would be PACE, Enerbank, Renovate American, and Benji. The underwriters for several of the above noted quickly approved us for these loans. Our funds were paid to the contractor to cover the cost of goods.
These loans seemed fabulous; they were no interest, no payments for 18 months. We planned to sell our property, our farmhouse remodel would be complete in a few months, and we could immediately pay back these loans without penalty.
Well, there was a catch; Eco Alliance Inc of Rancho Cucamonga scammed us out of tens of thousands of dollars by using these programs. Holloway appears to spearhead these construction loan rip-offs. Holloway is an employee of Benoliel. Eco Alliance LLC, RMO,
Menasse Benolie received our funds from numerous financial institutions without the installation of products.
It appears a spider web is woven that may mislead the consumer.
What is an RMO in construction?
The RMO stands for Responsible Member Officer.
A Responsible Managing Officer ("RMO") under California law is an individual who is a bona fide employee of the applicant for a contractor's license, and is actively engaged in the classification of work for which that responsible managing employee is the qualifying person on behalf of the applicant. California Business & Professions Code ("Code") §7068(c).
The RMO must be engaged in "direct supervision and control" of the work. For purposes of §7068.1 of the Code, "direct supervision and control" includes any one or any combination of the following activities: supervising construction, managing construction activities by making technical and administrative decisions, checking jobs for proper workmanship, or direct supervision on construction job sites. Contractor State License Board, Rules & Regulations, Chapter 13, Article 2, §§823(a) and (b).
In this article I am linking it states the California State License Board is cracking down on the practice of "RENTING" an RMO or RME
I am sad, disappointed and alarmed that the above situation with RMO exist.
The renting and poor behavior of RMO's can cause construction concerns with the safety and quality of a structure.
Menesse Benoliel Eco Alliance Remodel
Our experience, or lack of experience with RMO Menesse Benoliel of Eco Alliance and OC Pavers and Turf causes to halt our remodel.
Eco Alliance did not only abandon our home, rob us of funds, they made our once solid house, unsafe.
The bozo's for lack of a choice word, removed the support beam to our home.
Our home that has been standing since 1906 is now unsafe.
My husband and I feel that Deon Holloway committed criminal actions against us and so did Menesse Benoliel.
Mr. Benoliel actions of not supervising his job site is horrific.
Back to our Redlands remodel story:
Mr. Menasse Benoliel  has ownership in Eco Alliance, LLC. and he is the RMO of Eco Alliance, LLC.
Unknown to us at the time, Mr. Beneliel is the RMO of Eco Alliance, Rancho Cucamonga, Ca. and Mr. Deon Holloway had no ownership in Eco Alliance. The trading of Eco Alliance LLC officers seems like one big shell game that needs more secure regulation for the consumer.
If you click on this link, it will bring you to the California State License Board website. CSLB list Mr. Menasse Menie Benoliel as the RMO of Eco Alliance.
Once we found out Mr. Benoliel was the RMO of Eco Alliance LLC. My husband and I asked Benoliel numerous times to please come out to our home and see the work of his company, Eco Alliance LLC.
Mr. Benoliel will not come out to see the construction work of his criminal employee, Mr. Deon Holloway. Yes, Mr. Holloway has a criminal record.
I am exhausted from trying to chase down our funds. Our forever Redlands Farmhouse remodel still needs lots of dollars and love.
Sadly, Mr. Menasse Benoliel of Eco Alliance left our home worse than when his company began.
Mr. Menasse Benoliel also owns OC Pavers and Turf. You can click on the California State License Board, and you can see that Space Aces dba (doing business as) OC Pavers and Turf.
From our nightmare remodel experience with Eco Alliance of Rancho Cucamonga, we hope to help others.
We share our story, so you learn from our mistakes.
Below is information that the California State License Board list as Mr. Benoliel contract information;
Eco Alliance Contractor's License Personnel Detail:
Contractor License # 1059716
Contractor Name ECO ALLIANCE
Name MENASSE MENIE BENOLIEL
SPACE ACES Contractor's Licence Personnel Detail:
Contractor #1003406
Contractor Name: Space Aces
Name Menasse Menie Benoliel
Menesse Benoliel OC Pavers and Turf, Lake Forest, CA
When I  type in OC Pavers and Turf into the Google search engine, OC Pavers and Turf address appears.
Google states the address of OC Pavers and Turf is 22762 Aspan St #202-231, Lake Forest, CA 92630.
In the video below I share my experience as I try to find Mr. Benoliel, OC Pavers and Turf:
Oh, where is OC Pavers and Turf? Google states suite numbers 202-231.
Looking for OC Pavers and Turf of Lake Forest, CA