Deon Holloway Non-General Contractor's License Shown, Number 18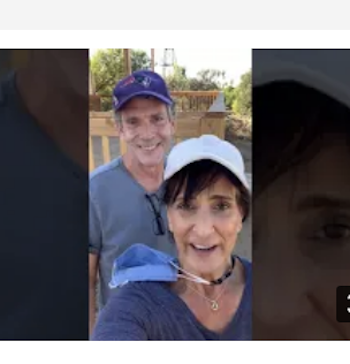 My husband and I lament the work of Deon Holloway of Eco Alliance of Rancho Cucamonga.
Much too late we find out Deon Holloway does not have a General Contractors License, Does not own Eco Alliance and does have a criminal record.
Deon Holloway also does business as Bright Sky Solar, and HaHaSmart Solar.
We are sharing our journey so other can learn from our remodel experience.
It is embarrassing to share how we were taken by Deon Holloway.
However, we do not want this to happen to anyone else.
Sadly, we have found that Mr. Deon Holloway does business under Bright Sky Solar of Rancho Cucamonga, Eco Alliance of Rancho Cucamonga and HaHaSmart Solar.
HahaSmart Solar has locations in Simi Valley, Encino and Sacramento.
Eco Alliance and HahaSmart Solar may be using Fortune Energy to purchase their solar equipment.
Please be careful if you chose to use Eco Alliance, HahaSmart Solar, or Bright Sky Solar.
You should also check criminal records.
We would like to note that Mr. Deon Holloway's wife, Annette Holloway is the owner of Eco Alliance. Mrs. Annette Holloway works full-time employee at Paychex.
Eco Alliance does not have any worker's compensation insurance.
Holloway was able to fraud us with the assistance of Fortune Energy.
Fortune Energy of Simi Valley vetted a Deon Holloway as vendor.
We feel we owe funds to Enerbank because Fortune Energy and Enerbank failed to vet Deon Holloway of Bright Sky Solar Net and Eco Alliance of Rancho Cucamonga.
Holloway's company is Bright Sky Solar, does not have an active license, and Holloway has no Eco Alliance ownership.
Alarmingly, Deon Holloway has a criminal record and is not a General Contractor.
Fortune Energy vetted Deon Holloway's company to Enerbank.
Shame on Fortune Energy for enabling government fraud.