Property Brothers Help! Our Farmhouse Remodel Continues… number three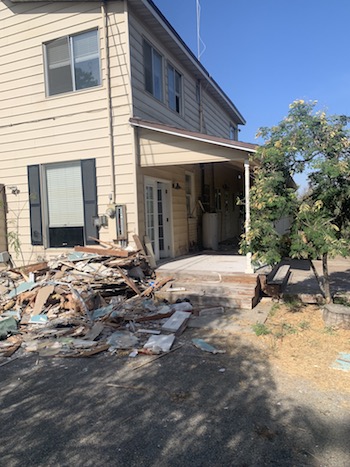 Property Brothers Help! Our Farmhouse Remodel Continues...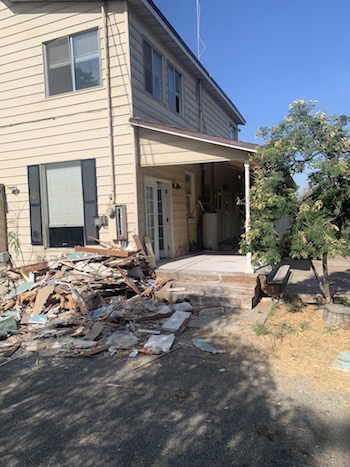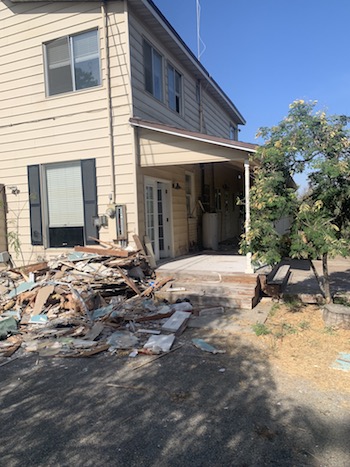 REDLANDS FARMHOUSE REMODEL FREEFALL 
If I were to freefall into quicksand, this farmhouse makeover sums up my feelings.
I feel I am over my head. I do not want to tell my husband about my construction doubts, but I am beginning to question myself.
My quick call to remodel the beyond tired farmhouse we now own- screams; Help Property Brothers.
The Property Brothers may have missed this farmhouse makeover, but I am sharing it with you.
We hope our contractor, Deon Holloway will bring us clever ideas at reasonable price points.  My husband and I both trust our contractor, Deon Holloway because he seems like a stand-up person.
We also trust Deon Holloway because of the glowing recommendation from PACE Funding representative John Munoz.
Mr. Munoz spoke highly of Deon Holloway's company, Eco Alliance. Munoz of PACE Funding told me he would trust Deon Holloway with his home project.
Unfortunately, our family has been taken advance of in previous transactions so my trust radar is on high alert. I need reassures and I need to see progress.
My husband is in awe of Deon Holloway's former competitive days. Our General Contractor, Deon Holloway is a former athlete, and Deon assures my husband and me that our fresh start farmhouse is almost on schedule.
Almost is a scary word in most situations!
Especially in our case with limited funds.
We press on with nothing else to do but wait and watch.
As we wait, we do not believe much is happening within the walls of our would-be farmhouse. However, we may be mistaken about our farmhouse remodel progress.
When we air our concern, our General Contractor, Deon Holloway reassures us numerous times that our farmhouse makeover is on target.
By mid-August, I begin to shoot videos of our almost forever home. When I show my homemade video to my family, they confirm that I have no future in the video world.
I know my family's comment about my limited video talents is on point.
I pray our friends voices that echo left and right, about their experience with General Contractor's will not be our outcome.
Several of my friends have experienced a negative outcome with their General Contractors. I pray our story is different.
We listen to our friend's voices, but our PACE documents are signed. We cross our fingers, and we hope our PACE representative, Mr. John Munoz leads us down the correct path.
As our farmhouse makeover turns into weeks my husband and I crave the security that the Property Brothers bring to their viewers.
My next post is titled, When A Farmhouse Remodel Explodes