Redlands Farmhouse Remodel
---
Below are episodes 6- 10 of our 1908 Farmhouse being remodeled by Eco Alliance Inc. of Upland. 
We Try To Prevent Fire In Our Redlands Remodel, Number Seven
Why We Are Questioning Our Eco Alliance Upland, California General Contractor, Deon Holloway, Number 8
Three Robberies In Our Redlands Home, Number 9
Learn What Happens When We Find Out Our Fence Is Used Number 10
Thank you for sharing in our 1908 Farmhouse Remodel! 
All comments, suggestions and ideas to improve our farmhouse remodel are welcomed. Please email me at Lisa@ProductReviewer.me
---
Eco Alliance of Upland
General Contractor Deon Holloway of Eco Alliance is the company remodeling our 1908 farmhouse. Eco Alliance is located in Upland, California, 91786.
Bright Sky Solar of Rancho Cucamonga 
Deon Holloway other company's, Smart Solar in Upland, California or Bright Light Solar of Rancho Cucamonga, California may be able to help you with your residential or business solar power needs.
You can reach Eco Alliance's, Upland California office at 888-721-3637.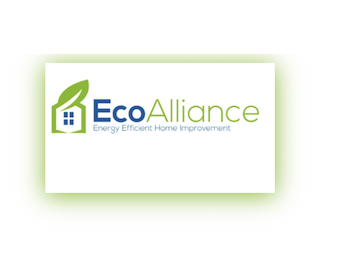 Eco Alliance Inc.com Contractor's License is #1059716
HOW TO FIND A CALIFORNIA STATE LICENSED CONTRACTOR
You can find out if your contractor is registered with California State License Board on this web link: CA.Gov Contractors State License Board.
Please note a California contractor license number doesn't contain alphabetic characters. Each contractor's plastic pocket license will show the respective license number. Begin entry of your license number at the left position and don't exceed 8 digits in the license number.
You can find California General Contractors Fast Facts on this  web link. 
The above California Contractors State License Board share what  General Contractors can and cannot do.
AN ISSUE WITH HOW YOUR CONTRACTOR 
If you have an issue with the way your construction project is being handled. The California Department of Consumer Affairs, Contractors State License Board provides you with a way to have your construction issue heard.
The California State License Board (CSLB) complaint process is designed to protect the public in matters pertaining to construction and to assist in the resolution of construction-related complaints.
CSLB addresses violations of California Contractors License Law, whether the contractor is licensed or unlicensed, for up to four years from the date of the act.
---
If you like me to share your before, after and remodel photos and stories with ProductReviewer.me readers then please email me your remodel photos, and stories to Lisa@ProductReviewer.me
I would be happy to showcase the photos and stories. I am happy to use your stories and photos anonymously if you prefer. 
We all learn from each other.
Fingers crossed, I will be able to share with my ProductReviewer.Me readers the happily ever after story with our 1908 farmhouse remodel.