FARMHOUSE REMODEL 
Today is November 19, 2020; I am sad, tearful and frustrated that Eco Alliance has our funds $$$$ but our home is not close to being completed. 
Below is a photo of our home today November 19, 2020 and two short video clips: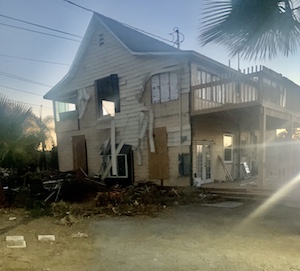 This video was taken yesterday, November 19, 2020

Inside our home yesterday, horrific!
---
Below are different episodes of our 1908 Farmhouse being remodeled by Eco Alliance Inc. of Upland. 
FARMHOUSE REMODEL EPISODES
Farmhouse Makeover Begins, number two 
Property Brothers Help! Our Farmhouse Remodel Continues... number three
Meet Our Contractor Deon,

Number Four
Click on this web link to watch additional episodes of our farmhouse remodel. 
Thank you for sharing in our 1908 Farmhouse Remodel! 
All comments, suggestions and ideas to improve our farmhouse remodel are welcomed. Please email me at Lisa@ProductReviewer.me
---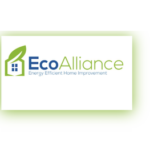 ---
ECO ALLIANCE OF UPLAND
General Contractor Deon Holloway of Eco Alliance is the company remodeling our 1908 farmhouse. Eco Alliance is located in Upland, California, 91786.
Click on this link to view Eco Alliance Inc. web page. 
BRIGHT LIGHT SOLAR OF RANCHO CUCAMONGA 
Deon Holloway's spearheads solar  Smart Solar in Upland, California and  Bright Light Solar of Rancho Cucamonga, California 
Eco Alliance Inc.com Contractor's License is #1059716
---
Update December 2020, Shockingly, we found out from the California Contractors State License, Department SWIFT that Deon Holloway is not the owner of Eco Alliance and he does not have a General Contractors license.
You can find California General Contractors Fast Facts on this  web link. 
The above California Contractors State License Board share what  General Contractors can and cannot do.
AN ISSUE WITH HOW YOUR CONTRACTOR 
If you have an issue with the way your construction project is being handled. The California Department of Consumer Affairs, Contractors State License Board provides you with a way to have your construction issue heard.
The California State License Board (CSLB) complaint process is designed to protect the public in matters pertaining to construction and to assist in the resolution of construction-related complaints.
CSLB addresses violations of California Contractors License Law, whether the contractor is licensed or unlicensed, for up to four years from the date of the act.
---
Fingers crossed, I will be able to share with my ProductReviewer.Me readers the happily ever after story with our 1908 farmhouse remodel.