Meet Our Farmhouse Remodel Contractor, Deon number four
Drum roll, please...
Yes, the crowd cheers, Deon, Deon!
Our new adventure brings us to tears, fears, and serious conversations of what to we want.
In our in depth conversation, one name resonates; Deon Holloway!
DEON HOLLOWAY
We hope Deon is the right General Contractor to steer us in a positive direction.
I find the contractor's licence for Deon Holloway's business, Eco Alliance.
Yay! I know I should trust my gut but I scared. Eco Alliance is a licensed contractor, here is the link.
Deon Holloway from Eco Alliance comes highly recommend by John Munoz of California PACE Funding.
If live in Los Angeles and you would like to learn more about the PACE Program, I can provide you with John Munoz's contact information. Please email me at Lisa@ProductReviewer.me
FRAUD WITH ECO ALLIANCE AND DEON HOLLOWAY-
Betrayed, hurt and energy are what my husband and I feel when we learn Deon Holloway is a conman who frauds us out of tens of thousands of dollars with government backed energy program.
Please be careful if dealing with Mr. Holloway or any of his companies, Bright Sky Solar, HahaSmart Solar or Eco Alliance. It would not surprise us if Deon Holloway has companies under  other names.
Ask Mr. Holloway for proof of his General Contractor's License; Holloway is not a General Contractor. 
---
In the following video you will learn about Deon Holloway's construction background;
The next video is about Deon Holloway's athletic history. Holloway also delivers some bad news to us. We need to spend lots of additional $$$ to fix the roof.
The next 1908 Farmhouse Video has more drama, unexpected costs and surprises occur.
OTHER FARMHOUSE REMODEL POSTS
Farmhouse Makeover Begins, Number Two
Property Brothers Help! Our Farmhouse Remodel Continues... Number Three
Walk Through, Number Six
Thank You For Sharing In Our 1908 Farmhouse Remodel! 
All comments, suggestions and ideas to improve our farmhouse remodel are welcomed. Please email me at Lisa@ProductReviewer.me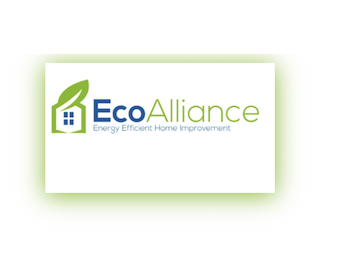 You Can Reach Eco Alliance's, Upland California Office At 888-721-3637.
General Contractor Deon Holloway Of Eco Alliance Is The Company Remodeling Our 1908 Farmhouse.
Eco Alliance
Is Located In Upland, California, 91786. Annette Holloway owns Eco Alliance of Rancho Cucamonga. You can click
 this
 link
 to view Eco Alliance Inc. web page.
Deon Holloway's other company, Smart Solar in Upland, California may be able to help you with your residential or business solar power needs.
Eco Alliance Inc.com Contractor's License is #1059716
HOW TO FIND A CALIFORNIA STATE LICENSED CONTRACTOR
You can find out if your contractor is registered with California State License Board on this web link: CA.Gov Contractors State License Board.
Please note a California contractor license number doesn't contain alphabetic characters. Each contractor's plastic pocket license will show the respective license number. Begin entry of your license number at the left position and don't exceed 8 digits in the license number.
You can find California General Contractors Fast Facts on this  web link. 
The above California Contractors State License Board share what  General Contractors can and cannot do.
AN ISSUE WITH HOW YOUR CONTRACTOR 
If you have an issue with the way your construction project is being handled. The California Department of Consumer Affairs, Contractors State License Board provides you with a way to have your construction issue heard.
The California State License Board (CSLB) complaint process is designed to protect the public in matters pertaining to construction and to assist in the resolution of construction-related complaints.
CSLB addresses violations of California Contractors License Law, whether the contractor is licensed or unlicensed, for up to four years from the date of the act.
---
YOUR REMODEL BEFORE, AFTER PHOTOS AND STORIES
I would be happy to showcase the photos and stories. I am happy to use your stories and photos anonymously if you prefer.
If you like me to share your before, and after remodel photos and stories with ProductReviewer.me readers then please email: Lisa@ProductReviewer.me
We all learn from each other.
Fingers crossed, I will be able to share with ProductReviewer.me readers, the happily ever after 1908 farmhouse remodel story.